That time of the year again! 37 year old Eric Weddle came out of retirement in last years NFL Playoffs to Win a Super Bowl Ring for the L.A. Rams; only to retire again. All Pro Harrison Smith Age 33 cant play forever.
Last year's NFL Draft for white DB's was beyond disappointing with ZERO picked or even invited to the NFL Combine . Thought it looked more promising when making the 2021 DB Preview figured 2 maybe 3 ; even 4 (Blankenship; Turner ; Nelson & Weatherford) would be Drafted.
It is going to be extra interesting what transpires this coming season led by All America CORNER BACK Riley Moss!?....he missed time hurt last season with a knee injury. He's one of the best playmakers in the country!
There are several young promising high impact DB's too!
Riley Moss
(Sr.) 6 '- 1" 194 Iowa "Corner Back
Pre-Season All American candidate.... 2 INT's for TD's vs Indiana last year( 3 TD's in his career); 10 Career INT's; 25 pass deflections in 26 career starts! Held off the NFL another year. HS Champ High Hurdler
https://www.hawkcentral.com/videos/...ad-grave-im-not-bringing-money-me/9471768002/
Dan Jackson
(Jr.) 6'-1" 190 Georgia "Strong Safety"
Former "Walk-On" great caste story wears #47 like old school John Lynch
Played in all 15 games ; 4 starts as a Soph. for the National Champions; lead team in Tackling a few games; blocked a punt that led to TD;

Cole Bishop
(Soph.) 6'-2" 206 Utah "Strong Safety"
PAC -12 All-Conference Honorable Mention as a Freshman ; played in 10 games ; started last Six. Blocked FG vs Oregon. Led all Fr. with 54 tackles; 8 Tackles & Fumble Recovery in Rose Bowl
Fellow teammate DB Nate Ritchie would be on this list ; but serving last year of mission
Hudson Clark
( Jr.) 6'-2" 178 Arkansas 'Corner Back"
Former " Walk-On" ; another great caste story...as a Redshirt Freshman got his first start when other players sat due to COVID...by his third game had 3 INT's vs. Ole Miss. SEC Defensive Player of the Week; Played some as a Soph. but not as much. Ready to claim a Starting spot once again.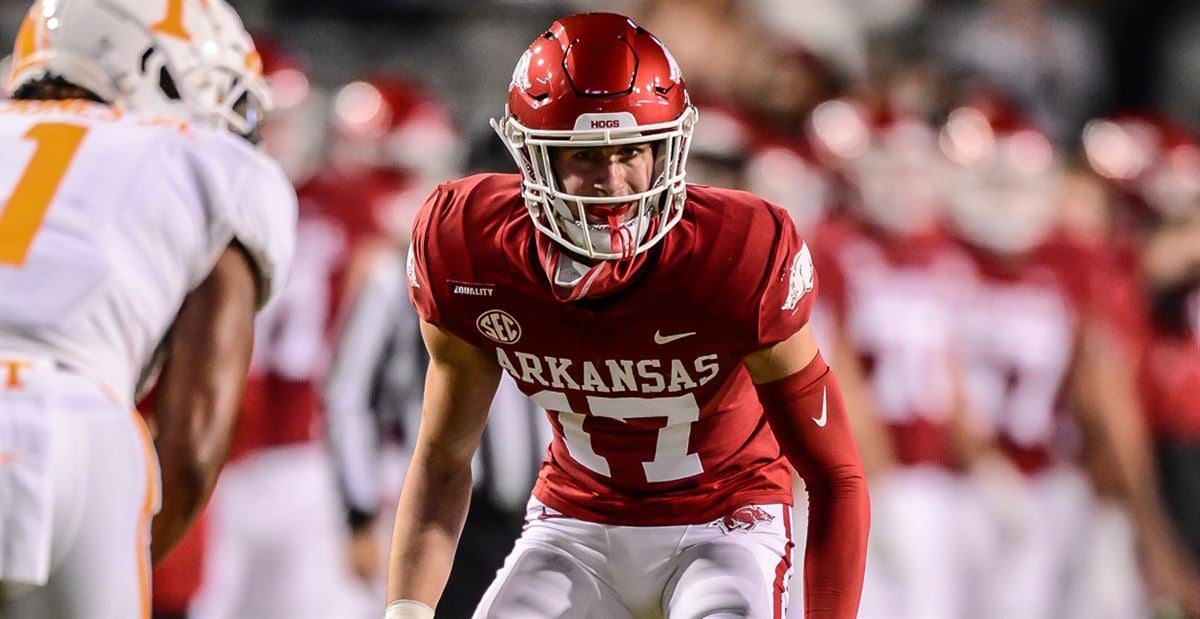 Bryson Shaw
(Jr.) 6'-0 195 USC (Ohio State Transfer)
Starter for Buckeyes; 3 on team in Tackles ; 1 INT ; 3 PD's & Fumble Recovery last year
Academic All-Big Ten
https://reignoftroy.com/posts/usc-f...starting-safety-blueblood-program-bryson-shaw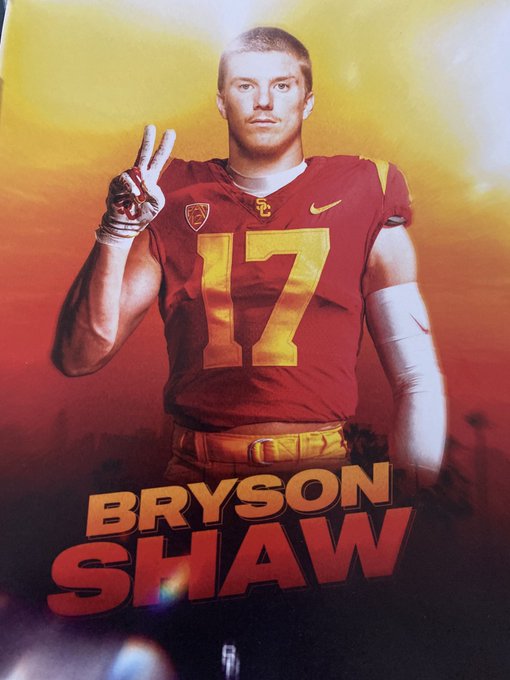 Beau Freyler
(Soph.) 6 '-2" 205 Iowa State "Middle Safety"
Honorable Mention All-Big 12 … emerged as one of the Big 12's top rookie defensive backs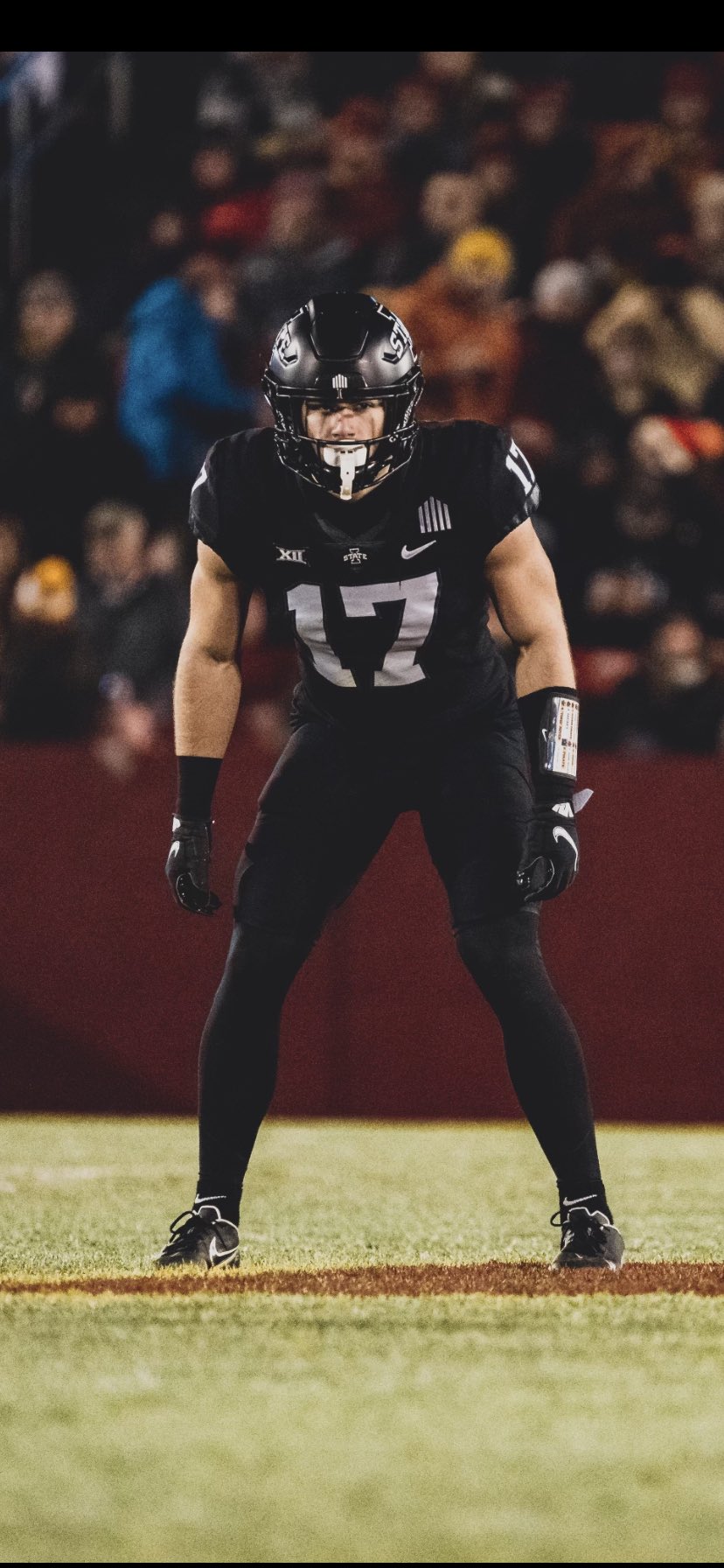 Nick Andersen
(Soph.) 5'-11" 194 Wake Forest
Another "Former Walk-ON" NOW Pre Season 2nd Team All ACC ; Finished historic rookie season tied 8th nationally w 4 INT's ; Honey Badger -like instincts
Jack Howell
(Soph.) 5'-10" 200 Colorado State "Strong Safety"
PFF All American Freshman ; 64 tackles ; 4 TFL; 1 INT & 1 Forced Fumble
Dad played DB NFL/Bucs


Jacob Dingle
(Sr.) 5'-11" 195 Cincinnati
Valuable reserve in '21; projected Starter
Justin Barron
(Soph.) 6'-4" 215 Syracuse "Strong Safety"
Appeared in all-12 games, starting the last 9 games at Rover Back... Finished the year with 42 tackles; 3 PD's
Converted WR
Hunter Wohler
(Soph.) 6'-2" 206 Wisconsin "Free Safety"
Projected Starter ; as Freshman had 16 tackles ; 2 TFL's ; 1 Sack & 1 PD
John Torchio
(Sr.) 6'-1" 210 Wisconsin "Strong Safety"
Another former "Walk -On" ....see a theme here?
Projected Starter had 30 tackles last season; 2 TFL's ; 2 INT's ; 2 PD's;
Not sure of the picture limit on one thread...getting late. Feel free to add to the thread. Will be sure to post more DB's
Call it the Dirty Dozen for now.
Hope this post will not be deleted ...too much work
Last edited: