Joined

Jun 4, 2007
Messages

5,706
Location
Unsurprisingly, the 2017 installment of "Black" Jack DelNegrio's Oakland Raiders squad features the darkest 53-man roster to open a season in NFL history, with a staggering six (6) white players making the final roster. Of course, they "broke" the previous record of seven (7), which they also set in 2016. These poor white soul are as follows, with starters in bold:
QB -
Derek Carr
, Connor Cook (3rd string)
TE -
Lee Smith
DE - James Cowser
K - Sebastian Janikowski
LS - Jon Condo
That's right, the Raiders even have a black punter!
There's also a DT named Eddie Vanderdoes who looks white, but is actually the son of white father and a Polynesian mother...
In browsing through the monstrously-ugly, grimace-laden faces littering the roster, there is some humor to be found among this Afrocentric gaggle of thugs. One of their reserve DT's is actually named "
Jihad
Ward"...
I also noticed a particularly-hideous offensive lineman named "Vadal Alexander," who appears to be the rotund, illegitimate son of Gary Coleman...
While we're on the topic of physical appearance, lest we forget that the Raiders now boast the ultra-obnoxious and criminally-unsightly thug, Marshawn Lynch. Here he is sitting during the national anthem whilst peeling a banana (no, this photo is not photo-shopped)...
What about the ten practice squad players, your ask? Well, they're all black, too. Imagine my surprise! One is named "Shaquille," another "Pharaoah," another "Fadol," another "Keon," another "Breon." Hey, that rhymes. Extra diversity points for Jack Del Rio.
Even their marquee white player, Plantation Boss Derek Carr, is an "anthem-sitter," SJW, and liberal virtue-signaler. I found this photo to be apropos...
Given his dastardly history over the past 15+ years, Head Cuck...oops, I mean Head Coach, Jack Del Rio is, without question, the most anti-white coach in NFL history and it's not even close. May this nauseating Caste Parasite crash and burn ASAP...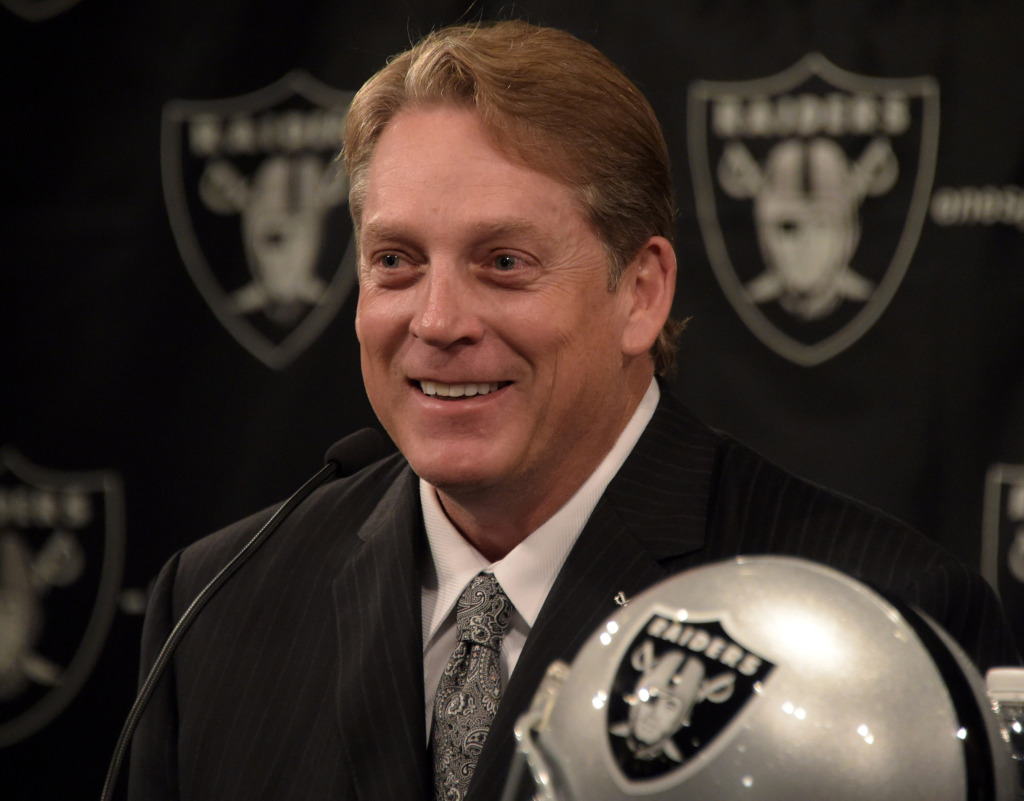 CAPTION: "I Want Blacks at Every Position in Football...Except for Head Coach!"
As always, I wish the very worst for this vile club, but I will admit that they did manage to find some black talent, particularly at WR (Crabtree and Cooper) and their all-black OL is surprisingly good at opening holes. I hate to think this way, but another injury to Carr would be once again derail the "Black and Black"...oops, I mean "Silver and Black" in 2017.
Last edited: