Hall of Famer
Staff member
Joined

Oct 16, 2004
Messages

19,660
Larry Bird never did it. Neither did Tom Chambers or Dirk Nowitzki. As good as they were and 2 of the 3 are already in the NBA Hall of Fame
they never managed to lead the NBA in Scoring. All through the 1940's and 1950's a white guy lead the league every year. Starting in the
1960's was when the league changed it's demographics and it's direction drastically and it's never looked back since. Here are the last
3 white guys to lead the NBA in Scoring for a complete season.
"Pistol" Pete Maravich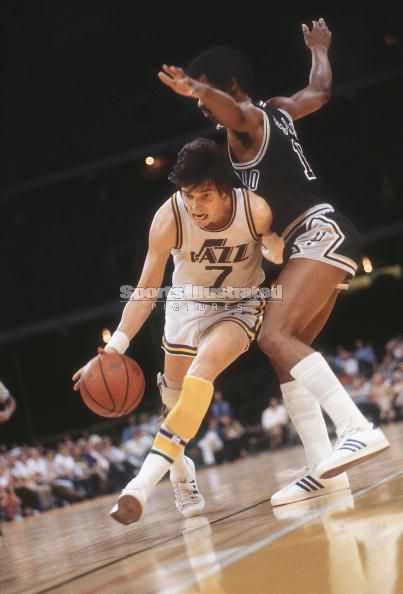 In the 1976-77 NBA Season the late great "Pistol: Pete Maravich won the scoring title with an average of 31.1 points per game playing for the Jazz. Pete had a fine NBA Career but his college career is still the best of any collegiant player in NCAA History. Maravich averaged over 44 points per game in four years of college while playing for his dad and he did this all before they started counting 3 point shots. Incredible to even think about! One of the all time greats and may he rest in peace.
Last edited: