Strong Linebacker crop for the 2021 season!
Mike Rose
(Sr.) 6'-4" 250 Iowa State
Big 12 Defensive Player of the Year; 5 INT's led Big 12 in 2020.
Career 248 Tackles; 29 Tackles for Loss! 6 1/2 Sacks; 6 INT's; 7 pass delections
Starter since Day 1; tremendous athlete, who excels against the run and in pass coverage, thanks to a stellar background in basketball. 3 Star out of HS
Payton Wilson
(rs Soph.) 6'-4" 235 N.C. State
Pre season Chuck Bednarik, Award Watch list
Racked up 108 tackles in 10 games last season; arguably the best returning linebacker in the ACC in 2021. Led the
Wolfpack in Tackles; TFL and INT's . finished 1st in conference ;13th in the FBS in tackles per game
Nate Landman
(Sr.) 6'-3" 235 Colorado
Tackling machine earned various levels of All-America and All-Pac-12 honors
277 career tackles, 25 tackles for loss; 6 Sacks ; 20 tackles for no gain
Suffered season ending leg injury in Dec. vs. Utah. Hopefully gets healthy; should be in the NFL
JoJo Domann
(Sr.) 6'-1" 230 Nebraska
Hybrid defender 4th Rated LB according to Pro Football Focus
86.6 coverage grade, 9 forced incompletions and 19 passing stops
Micah McFadden
(Sr.) 6'-2" 232 Indiana
Pre-season Chuck Bednarik Award Watch List; 1st Team All Big 10
139 career tackles ; 21.5 TFL; 7.5 Sacks(led Big 10 last year/6.0) ; 4 INT's
From Tampa FL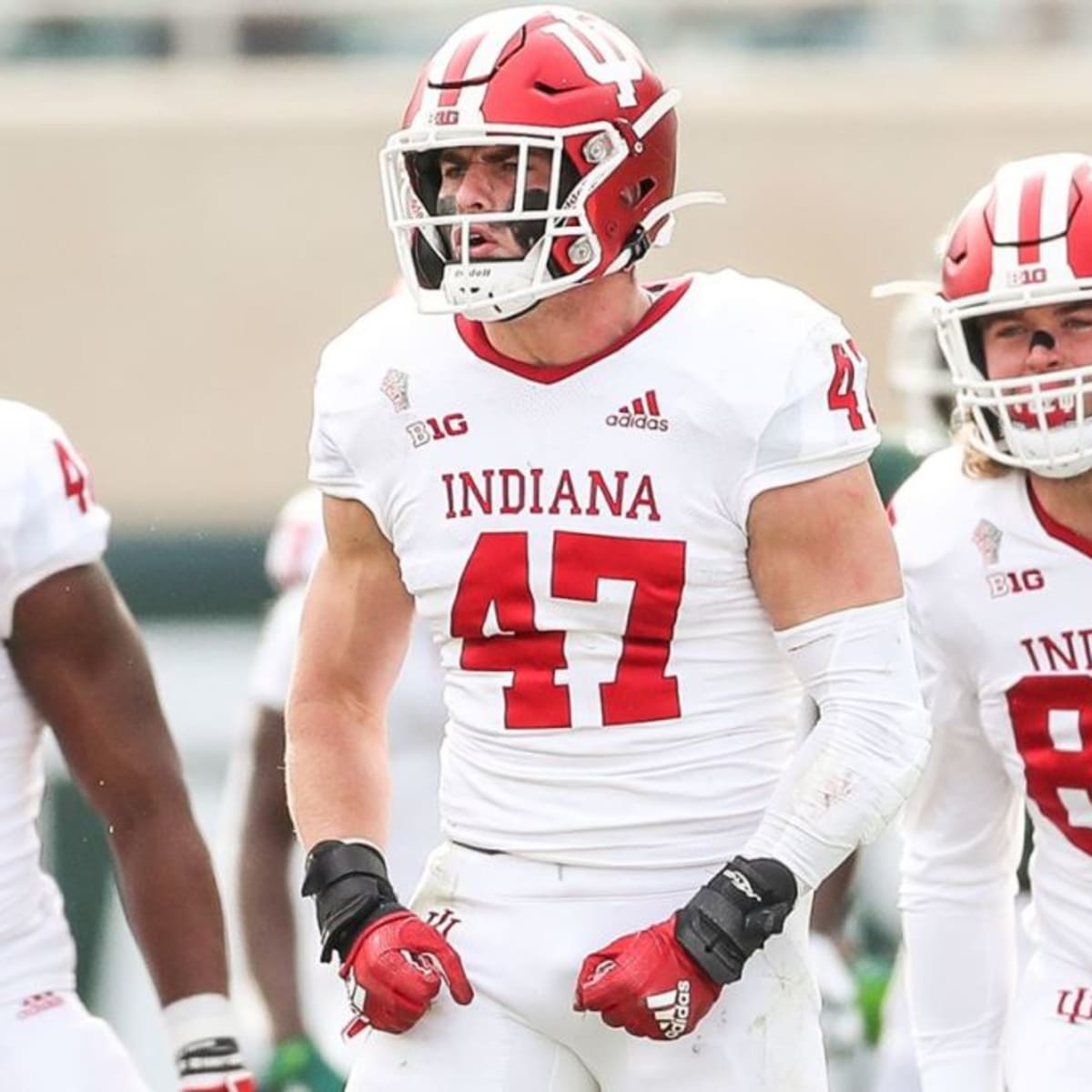 Jack Sanborn
(Sr.) 6'-2" 235 Wisconsin
Last seasoned team with 80 total tackles, including 9.0 TFLs; 5.5 sacks ... matched team high with 3 INT's ; broke up 3 passes ... forced 1 fumble and recovered 1 fumble
Grant Morgan
(rs Sr.) 5'-11" 230 Arkansas
1st Team All SEC; Tackling machine made plays all over the field ; 111 tackles in nine games; (19 tackles vs. Ole Miss & TD INT playing w injured elbow)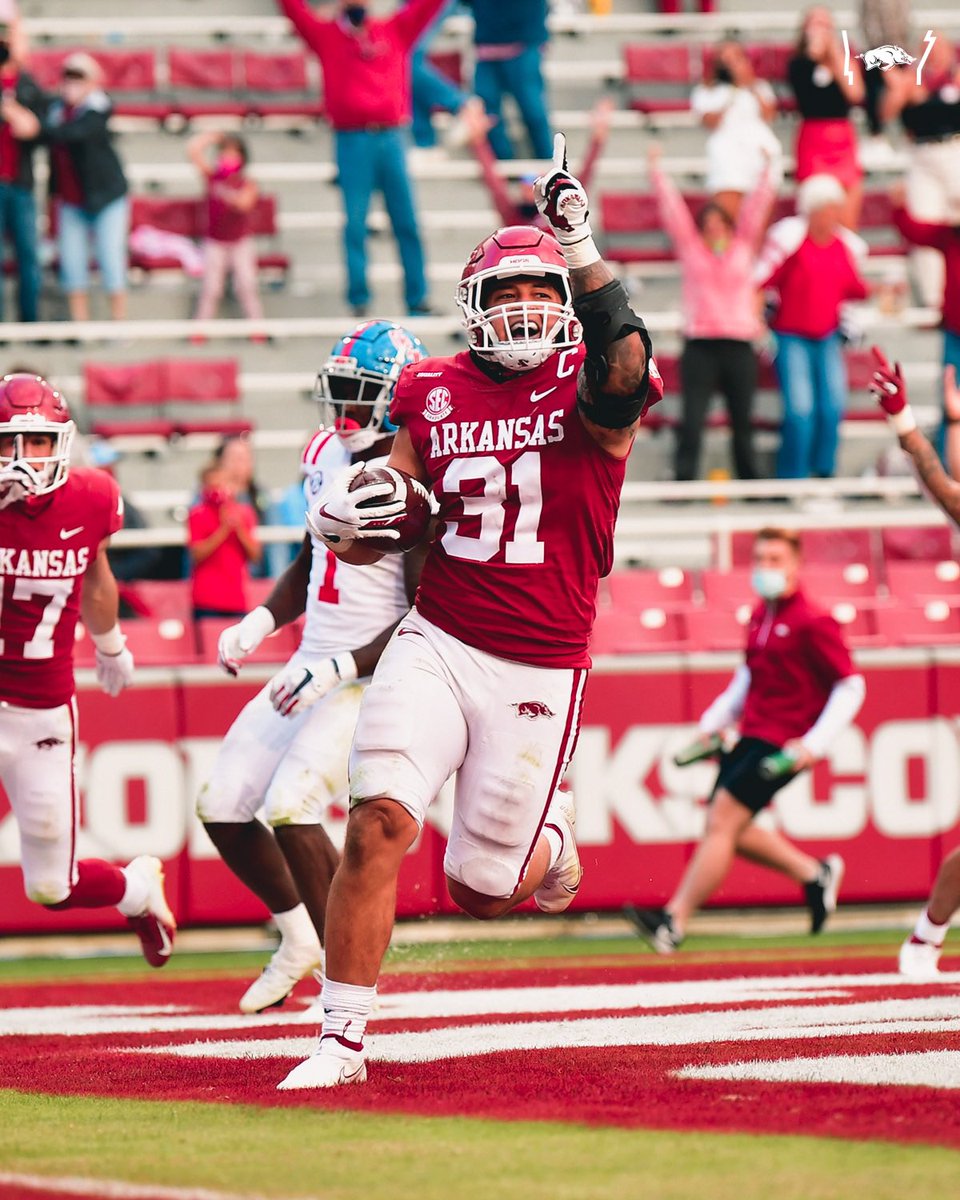 James Skalski
(Sr.) 6'-0 240 Clemson
210 career tackles (16.0 tackles for loss), 7.5 sacks, seven pass breakups, two fumble recoveries (one he returned 17 yards for a touchdown) . Heart n Soul of Clemson Defense; old school nasty bar room brawler!
2nd team All ACC
Chance Campbell
(Sr.) 6'-3" 235 Ole Miss (Maryland transfer)
Earned honorable mention All-Big Ten honors as a junior in 2020 … Led team with 43 tackles (22 solo) and 5.5 tackles for loss in just four games … Finished 12th in FBS and second in Big Ten with 11.0 tackles per game
Joining former Coach Durkin
Tyler Grubbs
(Soph.) 6'-1" 224 Louisiana Tech
Strong Freshman year last season! Ranked second in C-USA and 25th in the FBS in tackles per game at 9.9.
Jake Hansen
(Sr.) 6'-1" 230 Illinois
243 career tackles ; 26 TFL; 7 Sacks ; 3 INT's ; 10 forced fumbles are tied for 3rd -most in program history
2020 2nd Team All-Big Ten (media)
From Florida
Just getting started! Plenty more LBers to add to the list.......